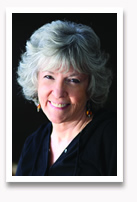 Signed Copies
The Poisoned Pen Bookstore, Scottsdale, AZ, has signed hardcover copies of The Alphabet Series A-U and first prints of V Is for Vengeance.
(Note: G Is for Grafton is no longer available)
One copy per title only. Please, no dealers.
Most of the books are later printings printed from the original plates and with original cover art. They are not book club editions.
For those of you interested in completing your set of hardbacks to date, this is a chance to round out your collection.
Prices range from $35 for A, $32 B- G; $30 H-O, $28 P-U. Firsts prints are priced higher.
Visit the Poisoned Pen Website to browse the books.
Orders can be placed directly into the shopping cart or can be phoned in to (888) 560-9919.
Books are continuously in stock but from time to time a new batch needs to be signed by Sue. When you order you will be advised of any delays.
To order Sue's new Kinsey Millhone in signed first prints please click here.