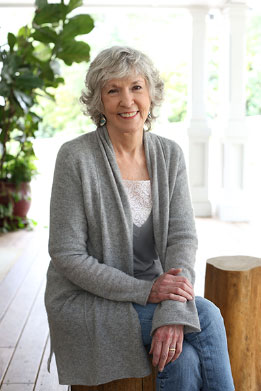 Sue Grafton
"Lesser authors churn out books. Grafton continues to knock them out of the park." —Scott Coffman, Louisville Courier-Journal
Sue Grafton is published in 28 countries and 26 languages — including Estonian, Bulgarian, and Indonesian. She's an international bestseller with a readership in the millions. She's a writer who believes in the form that she has chosen to mine: "The mystery novel offers a world in which justice is served. Maybe not in a court of law," she has said, "but people do get their just desserts."
"X"
Now available in paperback!
Of #1 New York Times-bestselling author Sue Grafton, NPR's Maureen Corrigan said, "Makes me wish there were more than 26 letters." With only two letters left, Grafton's many devoted readers will share that sentiment.
Sue Grafton's X: Perhaps her darkest and most chilling novel, it features a remorseless serial killer who leaves no trace of his crimes. Once again breaking the rules and establishing new paths, Grafton wastes little time identifying this sociopath. The test is whether Kinsey can prove her case against him before she becomes his next victim. Read more...
"Ratcheting up the heat as she heads toward the finish line of her alphabetically-framed series, Grafton has turned in a corker of a novel with X, upping her already high-level game..." —Boston Globe
"X — with expertly handled plotlines and cunning moral puzzles — reaffirms the author's mastery of the genre and her ability to transcend it into serious literature...'X' will entertain you, enlighten you, amaze you and leave you breathless . . . as the end of this spectacular series approaches." —Richmond Times-Dispatch
"[X's] voice as winningly candid as ever..." —USA Today
"Grafton's endless resourcefulness in varying her pitches in this landmark series, graced by her trademark self-deprecating humor, is one of the seven wonders of the genre." —Kirkus Reviews (starred review)
"Excellent...pulse-pounding...Grafton has never been better." —Booklist (starred review)