Sue Grafton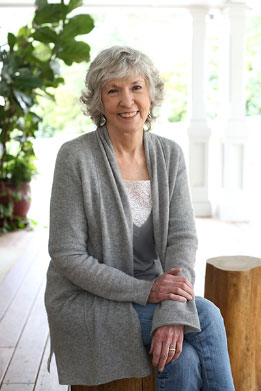 #1 New York Times-bestselling author Sue Grafton is published in twenty-eight countries and in twenty-six languages—including Estonian, Bulgarian, and Indonesian. Books in her alphabet series, beginning with A is for Alibi in 1982 and most recently, X, are international bestsellers with readership in the millions. Named a Grand Master by the Mystery Writers of America, she has also received many other honors and awards, including the Lifetime Achievement Award from the Private Eye Writers of America, the Ross Macdonald Literary Award, the Cartier Diamond Dagger Award from Britain's Crime Writers' Association, the Lifetime Achievement Award from Malice Domestic, the Anthony Award given by Bouchercon, and three Shamus Awards.
Like Raymond Chandler and Ross Macdonald, Grafton has earned new respect for the mystery form. Her readers appreciate her buoyant style, her eye for detail, her deft hand with character, her acute social observances, and her abundant storytelling talents.  But who is the real Sue Grafton? Many of her readers think she is simply a version of her character and alter ego Kinsey Millhone. Here are Kinsey's own words in the early pages of N Is for Noose:
"So there I was barreling down the highway in search of employment and not at all fussy about what kind of work I'd take. I wanted distraction. I wanted some money, escape, anything to keep my mind off the subject of Robert Deitz. I'm not good at good-byes. I've suffered way too many in my day and I don't like the sensation. On the other hand, I'm not that good at relationships. Get close to someone and the next thing you know, you've given them the power to wound, betray, irritate, abandon you, or bore you senseless. My general policy is to keep my distance, thus avoiding a lot of unruly emotion. In psychiatric circles, there are names for people like me."
Those are sentiments that hit home for Grafton's readers. And she has said that Kinsey is herself, only younger, smarter, and thinner. But are they an apt description of Kinsey's creator? Well, she's been married to Steve Humphrey for more than thirty-five years and has three children, four granddaughters, and one great grandson.  She loves cats, gardens, and good cuisine—not quite the nature-hating, fast-food loving Millhone. So: readers and reviewers beware. Never assume the author is the character in the book. Sue, who has a home in Montecito, California ("Santa Teresa") and another in Louisville, the city in which she was born and raised, is only in her imagination Kinsey Millhone—but what a splendid imagination it is.
Sue passed away in December 2017.